Peonies, Poppies & Fresh Strawberry Pie
This week was so full of beautiful things. Incredibly full. In fact, when I think of all the colors I could get overwhelmed with joy. It was the first full week back from our trip to Quebec and I made the trip up to the lake on Saturday to spend the day on the beach. The warm sun and sand were soothing to my soul and gave me the opportunity to pick up some staple flowers for a bouquet at Trader Joe's (they have such beautiful cut flowers!).
Despite the beauty that happened though I still needed God's grace, much of it. And amidst it, I heard the Lord gently whisper, "You're human. Accept my grace."
How beautiful for a "doer." I need a reminder sometimes that my salvation is not in my strength. Thank-you Jesus, for your absolute grace. I pray that these pictures of beauty speak God's love and grace over you and you experience that wash of relief as well!
I created the bouquet that I have been dreaming of in my head for the past several years out of my own flowers, and I felt so overwhelmingly thankful for the beauty displayed all week. It blessed all of my senses. It contained peonies, hydrangea, David Austin garden roses, poppies and snapdragon.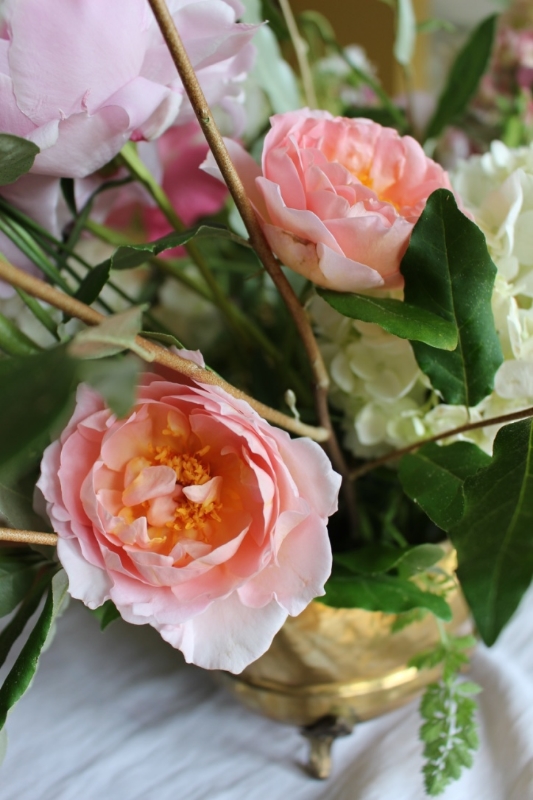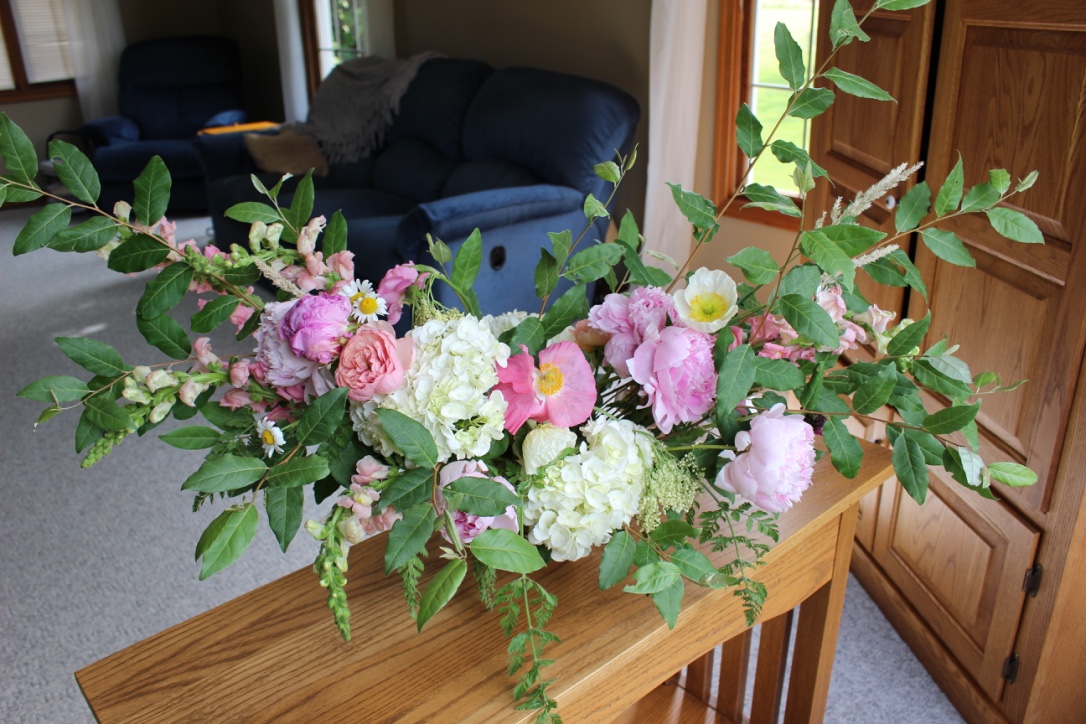 For the full album visit the beauty page.
I realized this week that my garden is at the point where it really feels lush! It's starting to bear, but not quite there yet. One flower that has shown it's light this week are my poppies; bright pink and white ones with yellow-orange centers. I CANNOT take them! They are so incredible. The tissue-paper like petals and amazing sherbet pink color is out of this world! I have to keep from "ooing" over every one. My larkspur and snapdragons are also blooming now and the sunflowers, cosmos and anemones are still going strong!
We nearly missed Ohio strawberry season while in Canada but I was able to pick some up and make our favorite things! There is nothing like those small, sweet, red berries! Dad's favorite is crushed strawberries (with sugar) on ice cream. Ooo, it really is divine! And mine is pie! One piece is never enough!