Introduction | Hello! Welcome to spring on my blog! Haha.. I'm about to inundate you with life-like pastels and all of the feminine beauty of the season. It's a bit early in Ohio to begin wearing spring-like clothing, however I've been chomping at the bit to move my winter capsule out and get a fresh look on life!
I would like to give a bit of a disclaimer here, that I most definitely don't consider myself a fashionista or the bearer of runway-style clothes. However, I do love color and beauty and knowing that you do to, thought you'd like to be inspired by this post. So, here's to inspiring you for spring and giving you some motivation to create a capsule wardrobe! If you haven't yet, it's the bee's knee. If you didn't see it, I blogged on "How to Create A Capsule Wardrobe," with pictures of my winter wardrobe, and you can find it here.
My Spring Wardrobe
Planning | If you need help planning your capsule wardrobe, Un-fancy.com, a wonderful resource for creating a wardrobe, supplies a capsule planner. It is really helpful for making your wardrobe fit your lifestyle, picking outfits and deciding your colors for each season. Find it here.
Colors | I chose colors that inspire me and that I want to wear this season. I love wearing neutrals; ivory and green are colors that I could wear every day! So about 50% of my wardrobe consists of neutral basics. My major colors are ivory, spring navy, and black and white stripe. My minor colors are blush pink, sky blue, and muted green. And my accent colors are lemon yellow, bright turquoise, and my multi-colored floral skirt.
Neutrals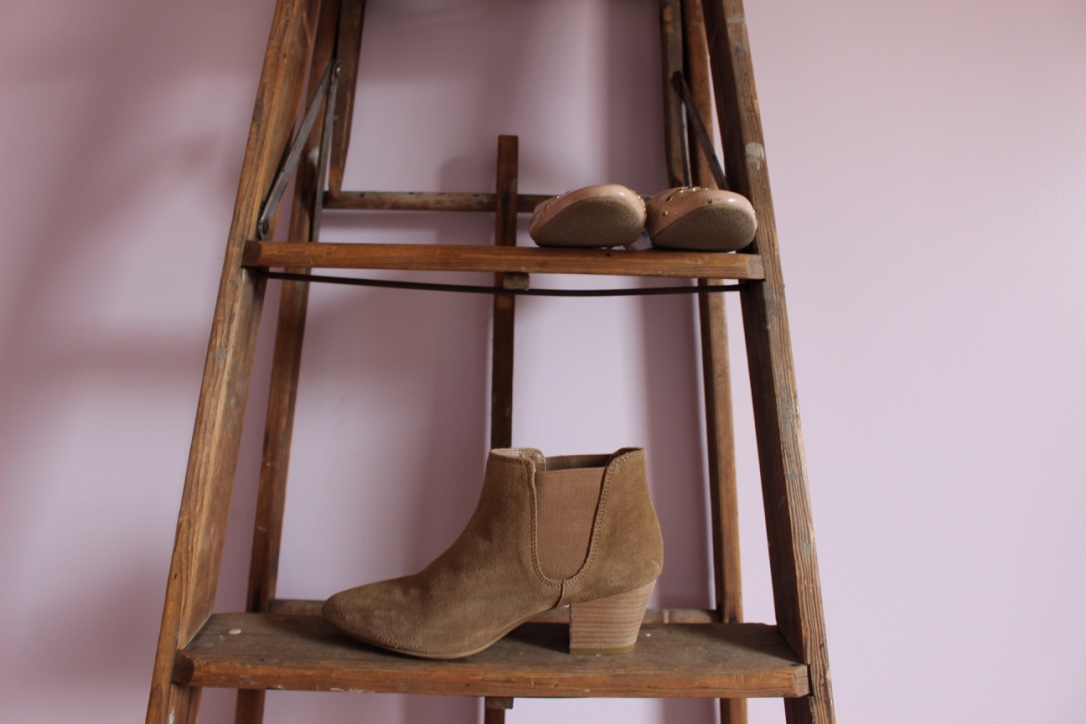 New Pieces | I added three new pieces to my wardrobe for this season. 1. a new pair of jeans (medium wash, ankle cut) 2. a pair of tan suede ankle boots 3. a floral skirt. The floral skirt is by far my favorite piece in this wardrobe! It gives all the good vibes in my life! Mostly because of the colors but also because it has garden flowers on it; all of which I can name! Ask me if you see me wearing it, it will be a fun little game. :)
Have you created a capsule wardrobe yet? I would love to hear if you did and what you like about it and have learned!
Tune in this week to see the outfits I created out of my spring capsule and some good how-to tips!